The 7 Worst Tech Predictions of All Time
IBM's first large-scale digital calculating machine, the
Selective Sequence Electronic Calculator (SSEC)
, is announced. The SSEC is the first computer that can modify a stored program, and featured 12,000 vacuum tubes and 21,000 electromechanical relays.
Predicting the future ain't easy. That's why astrologers and fortune tellers tend to keep their forecasts as vague as possible. But in the high-stakes world of high technology, the future belongs to those who see it coming well in advance.
Of course, even the most successful tech prognosticators make their share of foolish predictions, multiplying the candidates for inclusion in this article. In any case, here are a few of my favorite forward-looking flubs of the past 65 years.
Foolish Tech Prediction 1
After all, when IBM's Thomas Watson said "computer," he meant "vacuum-tube-powered adding machine that's as big as a house." It's fair to say that few people ever wanted one of those, regardless of the size of their desk.
Watson would later enforce strict rules at IBM against alcohol consumption, even off the job. According to Tom Jr.:
Foolish Tech Prediction 2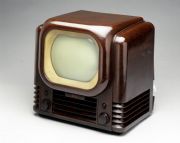 Foolish Tech Prediction 3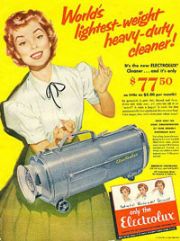 Of course, Lewyt's vision has yet to come true, and it likely won't until well after nuclear reactors are enlisted to power all of the terminator robots in our post-SkyNet future.
Foolish Tech Prediction 4